FESCO international talent service helps foreign employees with affairs prior to their arrival in China, at entry, during employment, and at exit. FESCO will assist enterprises to help foreign employees blend into the work and life in China. East Way Easy Stay!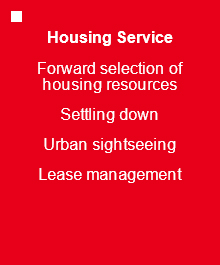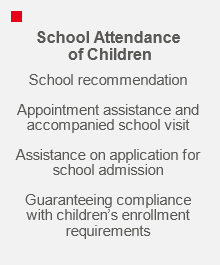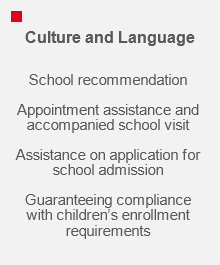 Certificate Service
Employment certificate
● Handling, moving-in, delaying, change, cancellation, reporting the loss and re-application of work permit, etc.
Residence certificate
● Handling, moving-in, delaying, change, cancellation, reporting the loss and re-application of residence certificate, etc.
Others
● Visa extension; green card handling; making remarks on visa; accompanied physical examination for people who work in Beijing; authentication of foreign physical examination report; registration of temporary accommodation; provision of pre-registration for foreign newborns in Beijing
Labor Management
● Legal consulting service
● Handling of entry and exit procedures
● In-service personnel management
Mandated Benefits
● Account establishment in social insurance companies
● Social insurance agency service
Recruitment Service
● Foreign talents recommendation for enterprises
Salary and Tax Preference
● Salary management
● Tax preference service
Supplementary Welfare
● Healthcare
● Accident protection
● Comprehensive welfare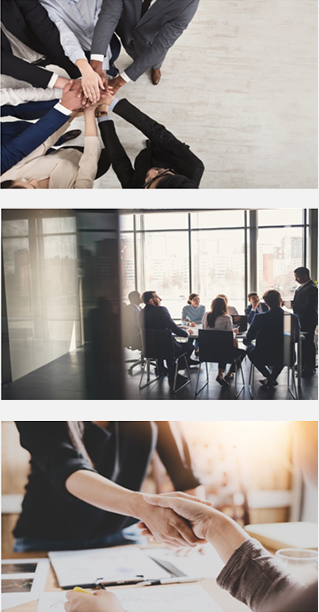 Rich brand experience
As a pioneer and leading enterprise in China's human resource service industry, FESCO boasts 40 years of human resource service experience, and provides professional human resource services for over 30,000 foreign enterprises, state-owned enterprises and private enterprises from hundreds of nations and regions.
FESCO's service solutions for foreign employees cover life service, human resource service, salary and welfare at each stage. It can tailor personalized solution for enterprises and employees according to different demands, thus realizing the empowerment and pressure reduction of enterprises and HRs.
All-around customization
Housekeeper service experience
There are such posts as practical operation, field work, on-site and others established in FESCO's foreign employees service team, which enables one-stop housekeeper service, including life service, policy interpreting and procedures handling. In this way, HR and foreign employees in the enterprises can experience the most considerate services.
As a state-owned enterprise, FESCO has participated in a number of government-level projects. It can grasp the policy changes in time, interpret the policy in an authoritative way, make procedures compliant with laws and regulations, and provide the most secure and reliable service support for enterprises.
State-owned enterprise